SEMA SHOW 2012
EVENT & EXHIBITIONS
SEMA SHOW 2012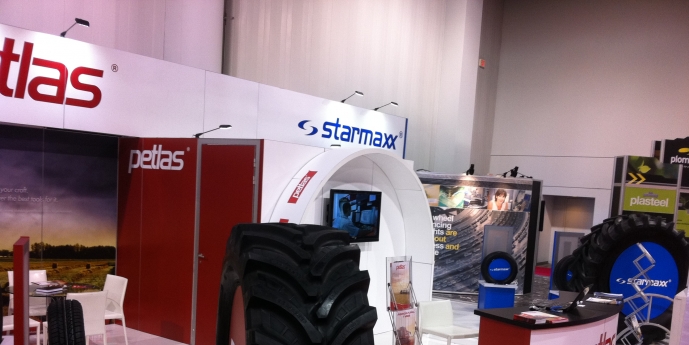 Sema Show 2012
Sema Show, one of the biggest fairs in the world within its area of scope, flew by this year. Interest to the traditionally held Show to which hundreds of tire & automotive companies from all over the world attend was much bigger than the last year's. Attending to the Show organized in Las Vegas City in the USA this year too, Petlas & Starmaxx grabbed the chance to meet with the world again.
Petlas participated in International Sema Show organized in Las Vegas City in the USA during the dates 29 October-2 November 2012.
Having a fast spreading potential in the area, Petlas & Starmaxx Brands showed off at the fair with the attendance of country representative. Meetings were held with 125 new companies in order to start a cooperation at the Show which was so active with the participation of biggest representatives of tire sector, national and international attendees and visitors. Also, evaluation talks for 2012 sales and 2013 targets were talked over with the existing 24 customers.