PtxL51
/ L-3 (Radial)
All steel loader radial tire.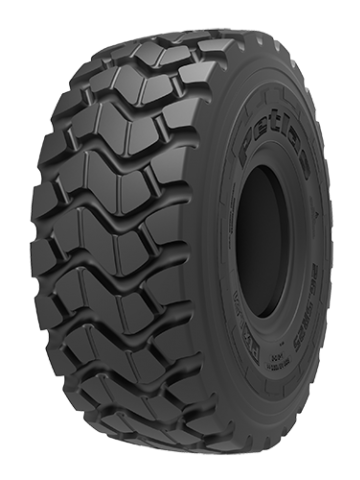 OVERVIEW
PtxL51(L-3)
PtxL51(L-3) is an all steel radial tire designed to be used on loader
applications.
Demonstrates efficient self-cleaning feature thanks to its special grooving
geometry. Inter-connected blocks keep their integrity on all kind of
grounds. Offers outstanding cut-chip and wear resistance for a variety of
harsh operating conditions thanks to its special compound that is durable
towards extremely tough terrains.
more
PROPERTIES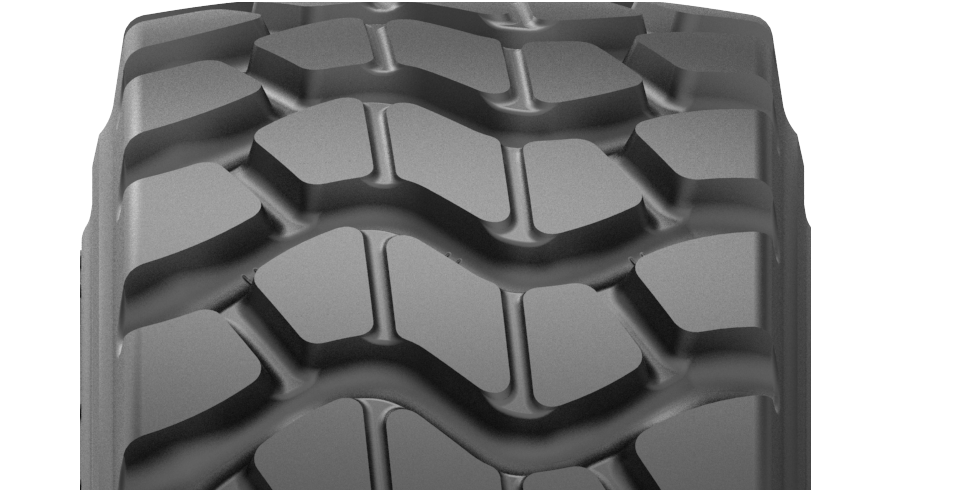 ALL SIZES
PtxL51
/ L-3 (Radial)
TIRE SIZE
PR
TT/TL
LOAD INDEX
SPEED SYMBOL
RIM
INFLATED DIMENSIONS (NO LOAD)
INFLATED DIMENSIONS (W/LOAD)
TREAD DEPTH(MM)
INFLATING PRESSURE (psi/bar)
LOAD CAPACITY PER TIRE (KG)
RECOM. (INCHES)
PERMITTED (INCHES)
Section Width Min-Max
OUTER DIAMETER (MM)
DYNAMIC RADIUS CIRCLE (MM)
STATIC LOADED RADIUS (MM)
Speed (KM/H)
10
15
20
25
30
35
40
45
50
55
60
65
20.5R25L-3
32
TL
193
A2
17.00/2.0
17.00/2.0 IF
550
1484
4408
652
35
51 / 3.5
8450
20.5R25L-3
32
TL
193
A2
17.00/2.0
17.00/2.0 IF
550
1484
4408
652
35
58 / 4.0
9200
20.5R25L-3
32
TL
193
A2
17.00/2.0
17.00/2.0 IF
550
1484
4408
652
35
65 / 4.5
9950
20.5R25L-3
32
TL
193
A2
17.00/2.0
17.00/2.0 IF
550
1484
4408
652
35
73 / 5.0
10K
20.5R25L-3
32
TL
193
A2
17.00/2.0
17.00/2.0 IF
550
1484
4408
652
35
83 / 5.75
11K
23.5R25L-3
32
TL
201
A2
19.50/2.5
19.50/2.5 IF
630
1611
4804
711
39
51 / 3.5
10K
23.5R25L-3
32
TL
201
A2
19.50/2.5
19.50/2.5 IF
630
1611
4804
711
39
58 / 4.0
11K
23.5R25L-3
32
TL
201
A2
19.50/2.5
19.50/2.5 IF
630
1611
4804
711
39
65 / 4.5
12K
23.5R25L-3
32
TL
201
A2
19.50/2.5
19.50/2.5 IF
630
1611
4804
711
39
73 / 5.0
13K
23.5R25L-3
32
TL
201
A2
19.50/2.5
19.50/2.5 IF
630
1611
4804
711
39
83 / 5.75
14K
26.5R25L-3
32
TL
209
A2
22.00/3.0
22.00/3.0 IF
705
1755
5195
772
44
51 / 3.5
13K
26.5R25L-3
32
TL
209
A2
22.00/3.0
22.00/3.0 IF
705
1755
5195
772
44
58 / 4.0
15K
26.5R25L-3
32
TL
209
A2
22.00/3.0
22.00/3.0 IF
705
1755
5195
772
44
65 / 4.5
16K
26.5R25L-3
32
TL
209
A2
22.00/3.0
22.00/3.0 IF
705
1755
5195
772
44
73 / 5.0
17K
26.5R25L-3
32
TL
209
A2
22.00/3.0
22.00/3.0 IF
705
1755
5195
772
44
83 / 5.75
18K
29.5R25L-3
32
TL
216
A2
25.00/3.5
25.00/3.5 IF
776
1861
5546
811
44
51 / 3.5
16K
29.5R25L-3
32
TL
216
A2
25.00/3.5
25.00/3.5 IF
776
1861
5546
811
44
58 / 4.0
18K
29.5R25L-3
32
TL
216
A2
25.00/3.5
25.00/3.5 IF
776
1861
5546
811
44
65 / 4.5
19K
29.5R25L-3
32
TL
216
A2
25.00/3.5
25.00/3.5 IF
776
1861
5546
811
44
73 / 5.0
21K
29.5R25L-3
32
TL
216
A2
25.00/3.5
25.00/3.5 IF
776
1861
5546
811
44
83 / 5.75
22K