PtxL42
/ G-2 (Radial)
ENTIRE STEEL RADIAL HEAVY DUTY VEHICLE TIRE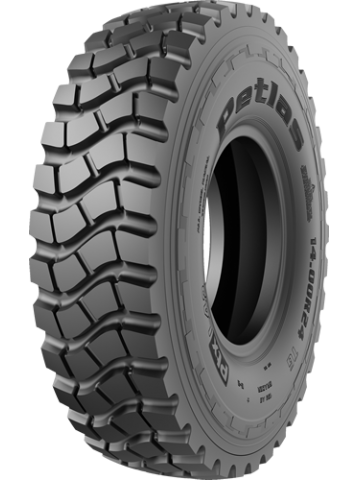 OVERVIEW
PtxND42 (IND-3)
PtxL42 (G-2) is an all steel radial tire that promises resistance to tears
and wears in worksites and on challenging roads. Specially formulated
tread compound and all steel carcass structure of PtxL42 (G-2) offer
longevity. The non-directional pattern design delivers outstanding
traction and grip in demanding conditions.
PtxL42 (G-2) is designed especially for grader applications.
more
PROPERTIES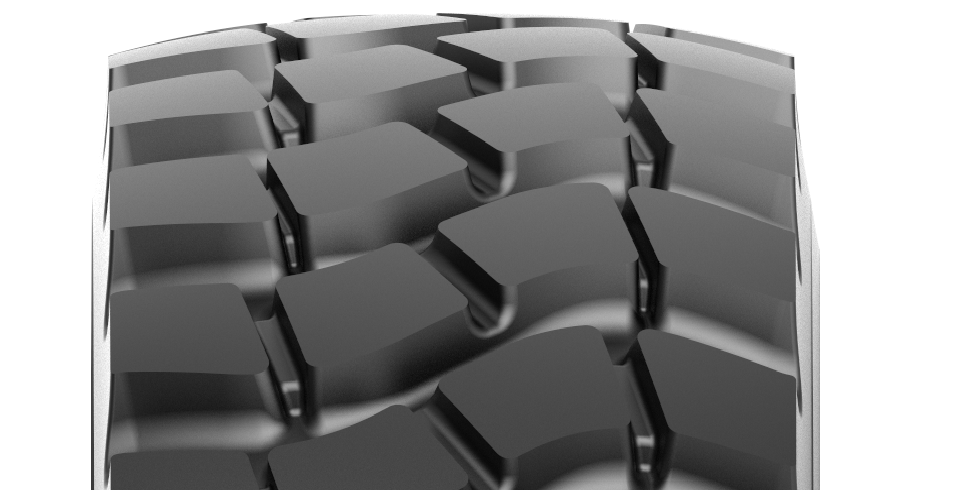 ALL SIZES
PtxL42
/ G-2 (Radial)
TIRE SIZE
PR
TT/TL
LOAD INDEX
SPEED SYMBOL
RIM
INFLATED DIMENSIONS (NO LOAD)
INFLATED DIMENSIONS (W/LOAD)
TREAD DEPTH(MM)
INFLATING PRESSURE (psi/bar)
LOAD CAPACITY PER TIRE (KG)
RECOM. (INCHES)
PERMITTED (INCHES)
Section Width Min-Max
OUTER DIAMETER (MM)
DYNAMIC RADIUS CIRCLE (MM)
STATIC LOADED RADIUS (MM)
Speed (KM/H)
10
15
20
25
30
35
40
45
50
55
60
65
14.00R24
-
TL
153
A8
10.00/1.5
10.00W 9.0 9.00V 9.00/1.5 (DC)
364
1348
3909
608
26
54
3650
3650
3650
3322